---
Outstanding Open Source Development for Captivating Customers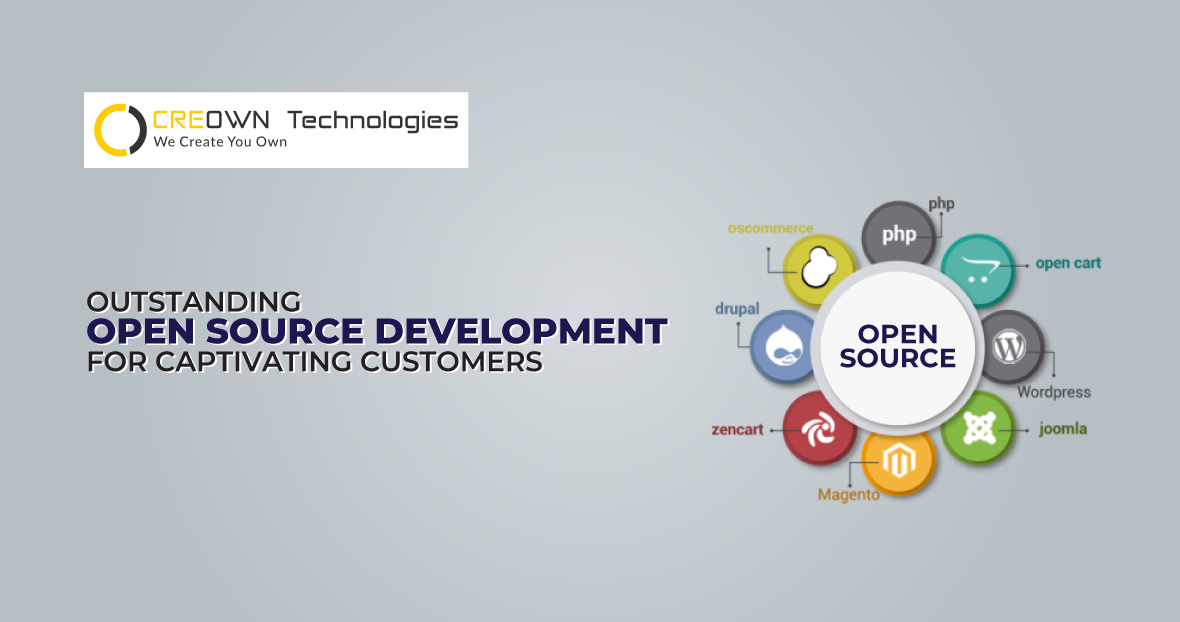 What is the secret of business success in the technology-driven era? Marketing? Sales? Branding?
Everyday people have been trying to find the answer. Unfortunately, most of them are still struggling. The secret of any business' success in this information technology era lies in web development. Any website development company that helps you develop a seamless, flexible and advanced website, software & web applications pave the way for your success.
Open source website development services are in great demand. Every businessman or woman desires to push their company's sales and looks forward to having a website that is advanced, user-friendly and helps in driving conversions. Professional open source website development services ensure unmatched features, affordable pricing, effectiveness, and great web performance.
An experienced website development company like ours can offer advanced open source web development services and solutions. Right from start-ups, small firms to mid-size companies and large enterprises, our open source website development services have helped develop strategic and sales-oriented web solutions.
Our gamut of open source development services includes:
WordPress Development
WooCommerce Development
EDD Development
Magento Development
BuddyPress Development
Joomla Development
osCommerce Development
Drupal Development
With immense experience across several industries, our website development company has established itself as the most preferred partner for developing comprehensive open source solutions. We've helped clients achieve their business goals by understanding their audience's needs and problems. Our strategic solutions are result-driven and offer great experiences to end-users.
Our development process includes:
Web Strategy
Architectural Consulting
Design & Development
Support & Maintenance
Because of our skilled and experienced open source developers, we have become adept in delivering customized solutions in quick turnaround time. Our scalable solutions, devised right from scratch, can be integrated into flexible CMS components, ensuring reliable open source codes for enterprises. Get in touch with us for your web project and scale new heights of success.